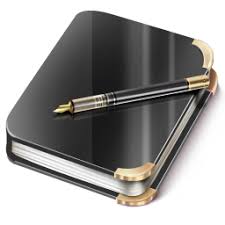 Click HERE for Snell's Notebook
Note: The WP Blog is not coming along the way I want ... don't bother with it. I may remove it soon.

NOTE 20200808 - Most of the stuff below will be moving to the blog within the next few days/weeks.
NOTE 20201129 - Oh No It Won't - see under Current Projects - I won't be moving the Notebook to WP if/until I get it configured for it to my satisfaction. Doesn't look as though that's going to happen any time soon. Very frustrating!

CURRENT PROJECTS:
November 2020
The blog (Word Press) has me flummoxed. I'm not happy with the interface and what I am expecting isn't what I'm getting. I don't want so much a forum as a place to organize a lot of ideas and works in progress. So far I haven't been able to get WordPress configured in such a way that it does that at all. It seems to want to be an online shop with a forum attached.

The Accurate MSR Saga Continues 20200701 Update (under development)
Barrel Survey Video's Served Locally (which should work a lot better now that I've got 20Mb upload speed!)

Smith & Wesson Victory - Factory Barrel with chamber and rifling defects.
NOTE: I purchased the pistol with this barrel installed, discovered the terrible machining and QA, purchased a Volquartsen carbon barrel, contacted S&W Customer Service, asked if I could just return the barrel and received the response that they had to have the entire pistol.

The Factory barrel's chamber has a rifling groove that appears at 3 O'Clock right next to the extractor cut, this groove cuts right through what should be the right side of the chamber. Following this groove with the camera reveals that there are some places along its length where the rifling tool appears to have chattered significantly leaving divots which instantly leaded up. As a matter of fact, the chamber, and first 1/3 of the barrel were so severely leaded after 300 rounds that it took two days of intermittent work with brushes, patches, J-B Bore Cleaner (abrasive), KG 2, Hoppies #9, nylon and bronze brushes, and about a hundred patches to get the leading down to barely noticeable (it's still not gone, and I'm willing to bet if the barrel is shot again it will lead up instantly again).

This is the initial barrel survey of the S&W Victory factory barrel on October 8th 2020 after approximately 200 rounds.







S&W Victory Barrel Survey 20201116 - after trying to remove excessive leading.

After extensive cleaning using several abrasive cleaners including J-M Bore cleaner.

20201008 S&W Victory Factory Barrel Survey Videos and Stills

20201014 S&W Victory Factory Barrel Survey Videos and Stills

20201116 S&W Victory Factory Barrel Survey Videos and Stills

20201119 Volquartsen Carbon Barrel Survey (this is what a barrel should look like!)

Nick in a rifling groove which has caused a lot of leading at this location.
There are several of these present.




The Volquartsen barrel is 'obviously' a much better example of high quality machining which also implies QA is working. Just looking down the barrel is like looking into a mirror, where every feature is bright and sharp, there a zero machining marks in the grooves or on the lands, the chamber appears to have a uniform forcing cone and it's mirror smooth. Initial zero on this barrel with a red dot sight at 20 yards put 15 consecutive shots into 1/2" dead center of the aiming point. The barrel appears to like CCI #0953 40g Copper RN 1200fps, which of course CCI has discontinued for 2021

Here are the initial barrel surveys of the Volquartsen barrel. They were taken after about 300 rounds. Now I wish I had taken an initial survey before shooting it! The survey images are mostly out of focus - which is my fault not the Teslong camera. I didn't get the mirror set far enough away from the lens and didn't realize it at the time because of the small display size & my bi-focals ... Like I said, my fault not the camera's.

Smith & Wesson Custom Shop is responsible for the version of the Victory I purchased. In the case of the Victory the Custom Shop simply adds aftermarket parts to a frame. All of the aftermarket parts and my frame trigger etc. are what you would expect from the custom shop. Its that factory barrel that bothers me, and to tell the truth, it is possible the pistol left the Custom Shop with the carbon barrel I later purchased.

20201016 - Volquartsen Carbon Barrel Survey

20201119 - Volquartsen Carbon Barrel Survey
After a light cleaning - Wow! I like this barrel. It shoots very accurately and stays clean (no leading).

For what it's worth, my club has racks of 6 ea. 6" falling plates at 25 and 50 yards on one pistol range, and shooting the Victory with the Volquartsen barrel, I've been able to get consistent 0.4 second splits on the 25 yard plates, but usually a miss on #4 regardless which direction I'm running the rack. Gerry M. was right - "This gun wants to play!"

Barrel Survey Video's Served by YouTube
Proof Research 223 Wylde, Reece 16" Button Rifled Barrel
Remington 700 308 Winchester, Shilen Heavy Varmint Barrel
Ruger SR556 5.56 NATO, Factory Barrel



20191026 – Barrel Survey
20191026 – Gas Port



Ruger Precision Rifle 6.5 Creedmoor, Factory Hammer Forged Barrel



20191026 – Barrel Survey
20191027 – Carbon Cleaning Survey



Savage 12FCP 204 Ruger, Factory Barrel



20191026 – Barrel Survey (muzzle to chamber)
20191026 – 25 Strokes KG1/Bronze Brush, 50 Patches KG2 Survey
20191026 – 25 Strokes Montana Extreme Patch
20191026 – 50 Strokes Montan Extreme Brush & Patch



STAG15 5.56 NATO 24", Factory Barrel

20191026 – Barrel Survey
Discussion of Wx, Temp, Pressure and Altitude as it relates to Density Altitude and to Ballistics.
Relative Importance of Sources of Dispersion; Pointing Error, Velocity Variation, Wind, Distance, Marksmanship, etc. etc.
Scope Mounting For Long Range Shooting:

Lamp/Flashlight method of truing the reticle to the fall of gravity.
Discussion of the effects of:

Rifle Level, Scope Canted
Rifle Canted, Scope Level
Rifle and Scope Canted with a correctly installed scope
Notebook Notes
Notes on Ballistics Apps
Exterior Ballistics - Wind Effects
Future Plans
Training
Scripts
Snell's Notebook - Is Currently Under Sporadic, Yet Continuous, Development
Started May, 2015.
Updated: 23FEB2018- Combined most outstanding items into the notebook and re-indexed
Updated: 05MAR2018 - Added comments in 'Introduction to Reloading'
Updated: 08MAR2018 - Added section and comments 'Reloading Measurements'
Updated: 08MAR2018 - Added section 'Reloading For Accuracy'
Updated: 09MAR2018 - Added lots of tools and tips for reloading, worked on cleanup
Updated: 23MAR2018 - Added Marksmanship, cleaned up index, reorganized
Updated: 30APR2018 - Reconfigured Site Security. Notebook is now in its own public directory
Updated: 18MAY2018 - Additional Security Reconfguration
Updated: 07JUL2018 - Added section "Additional Stuff You Need" with bench and target stand
Updated: 29JUL2018 - Added section "Eye Dominance" and "Dominant Eye Finger Drill" under FUNDAMENTALS OF MARKSMANSHIP in the notebook – Not to be confused with "RIFLE FUNDAMENTALS CHECKLIST" which is linked near the top of this page.
Updated:11FEB2019 - Cleaned landing page and moved info to subordinate pages.
Updated: 10SEPT2019 - Started a checklist for Rifle Fundamentals of Marksmanship